So, had another bored moment today. I ran the ATI Tray Tools benchmarking tool with my default core and memory speed and then ran it again with them both whacked up by about 19MHz. This is where the weird stuff happened.
Running the default clocks I got:
Code: Select all

Device ATI RADEON X850 XT Platinum Edition AGP (0x4B4C)
GPU : 540.00
MEM : 590.14
Final Score = 7590.74
Afterwards, well, I got a pic for that.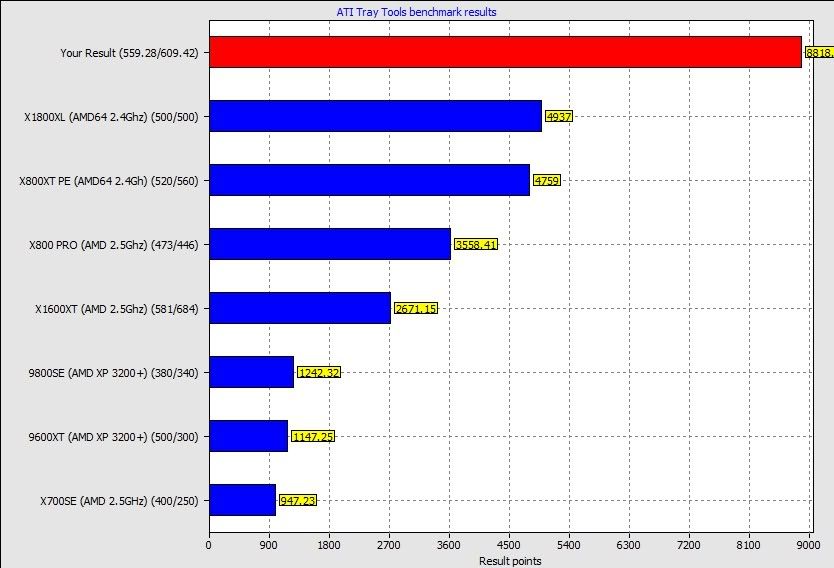 So, why the somewhat massive gap for imo such a small change in clock speeds?
And, that x1800 can't be running at stock speeds either, they seem way too low.
And, yea, my CPU does run @ 2.4 and I got 1gb of ram, but this be teh gfx test
Yes, I know this doesn't really compare to 3d mark 06
Meh
Edit: just did another one with again, slightly higher clocks: